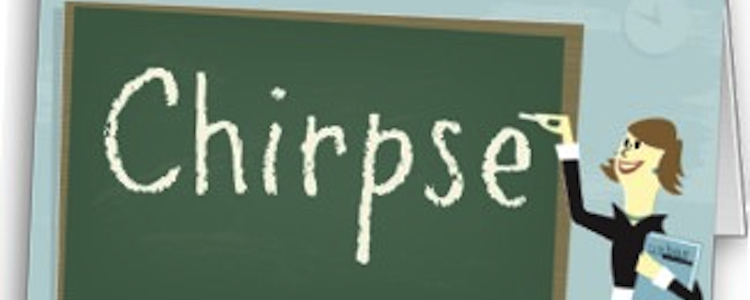 Ok, so the summer is coming to an end and for a bunch of people who read Sick Chirpse school/uni/college is starting up again and that means pretty much one thing for most of you – trying to get laid . I mean that's what college is all about right? Sick Chirpse isn't really about chirpsing girls, but a lot of people have asked us about it and questioned why we haven't done more to aid our readership in hooking up with girls, rather than just posting up articles about cool stuff we like and dissing people we hate.
We have done a couple of features about chirpsing – 'Can girls chirpse?' and 'Chirpsing – is it compulsory?' – but those were both written by girls so you know, it wasn't really what the majority of you were after I guess. Added to this, there doesn't seem to be a lot of help on the internet about chirpsing girls, like when I googled 'how to chirpse girls' I just got these two stupid animated Youtube videos which feature white guys trying to be black guys and throwing some lines out to girls and getting shut down.
httpv://www.youtube.com/watch?v=5rWfVbYjtpw
httpv://www.youtube.com/watch?v=_RQ-hBLoD7c
They're kinda funny but not really, and are kinda missing the point for people who are ACTUALLY googling 'how to chirpse girls' and need help with it.  They're also kinda racist and assume that you have to talk like a black man (or stereotypical black man – trying to be PC) in order to be chirpsing a girl. Dudes, you can be a white guy and succeed in chirpsing a girl without putting on a fake Jamaican accent and saying 'you gets me' after every sentence.
So the guys at Sick Chirpse have enlisted me, The Sick Chirpser, to help you guys out as you begin another year of parties, club nights and getting shot down by members of the opposite sex. I'm gonna give you some tips. In case you're worried about my credentials, I'm highly qualified: I just finished reading The Game, I used to watch The Pick Up Artist and I've had sex like maybe twice this year. Even if you're not heading back to school in the next couple of weeks you might as well read it as you can probably use the same techniques to secure the elusive office shag. That's if you're enough of a Sick Chirsper. Click onto the next page for the ten point guide to chirpsing girls at college.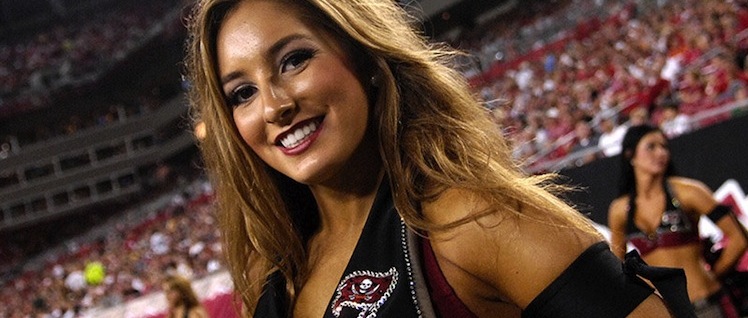 1. Ok, firstly it's probably advisable to state that this is more about going out and picking up a girl on a night out and getting some (preferably getting laid) rather than asking a girl out on a date and buying her presents and shit like that.
2. A lot of that stuff in the Game is bullshit. It might have worked at the time, but that's because some bald dork called Style hadn't written a book about it back then. Now everyone's read that shit and seen the TV show and nobody wants to see some weird looking loser doing magic tricks or telling you he has an ESP trick he wants to try out on you. Oh shit, you picked 7. Everyone picks 7, way to figure that out you douche. Get a new line.
3. Having said that, negging is pretty big in the game and I'm pretty sure one of those stupid PUA guys like Mystery coined the term but I'm pretty sure I had been doing it since I was 15 anyway, just without the correct terminology. It just came naturally you know? If you don't know what it means, it's fairly obvious: you just hit a girl with something she's uncomfortable about in a playful way. It's a basic of flirting. If you want to get anywhere, you need to master the neg. Just something like 'Hey, sorry to bother you but I just wanted to talk to the prettiest girl in the room..(pause for effect).. she's all the way over there, so I figure I'll practice on you first.' Sure, that's a line but it's pretty killer and there's no way a girl won't smile at that and then bang – you're in.
5. The best time to start this up is probably in a seminar or lecture or something. There are a couple of ways this can go:
a) Obviously in a lecture you're not really supposed to talk, so what you want to do is try and make eye contact with some hot babes and hold it for a while. Nothing will be said, but just eyefuck each other for a bit, or every now and again, whatever.  Don't do anything geeky like draw on the girl next to you's notes or something. Chances are she MIGHT think it's cute but she will probably just get annoyed with you, and anyway girls don't want to fuck the cute guy they either want to date him or be best friends with him. Not where you want to be.
b) In seminars/workshops/whatever you're more than likely gonna be asked to do some kind of group work/presentation. Now inevitably they're gonna mix the groups so you wanna try and get in a group with a hot babe and some kind of try hard guy who's going to do all the work. You wanna be the guy who does some work and has some answers and isn't completely useless – nobody likes that guy, unless he's a complete badass, so I guess you could go for that angle – but not the guy who does all the work. Ideally, you wanna let the try hard guy do most of the work, do what he tells you, but then neg him when he does something stupid or at any point where he looks vulnerable. This will cause the hot babe to laugh, portray you as a funny/cool guy and consequently increase your desirability and decrease tryhard's. Not that his was ever that high anyway.
c) The most important thing about this stage of the chirpse though is that you remember something about the girl you're trying to score with. It doesn't really matter what: what she was wearing, what she said to someone about a TV show, an answer she gave to a question – anything. You don't even have to talk to her directly or introduce yourself to get this information. Just something that she did or said. If possible, kinda devise a smart funny neg about it. Also don't just stick to one girl in this phase, pick out a few targets and do the same to each one. At this point, it's unsure who you're going to seal the deal with.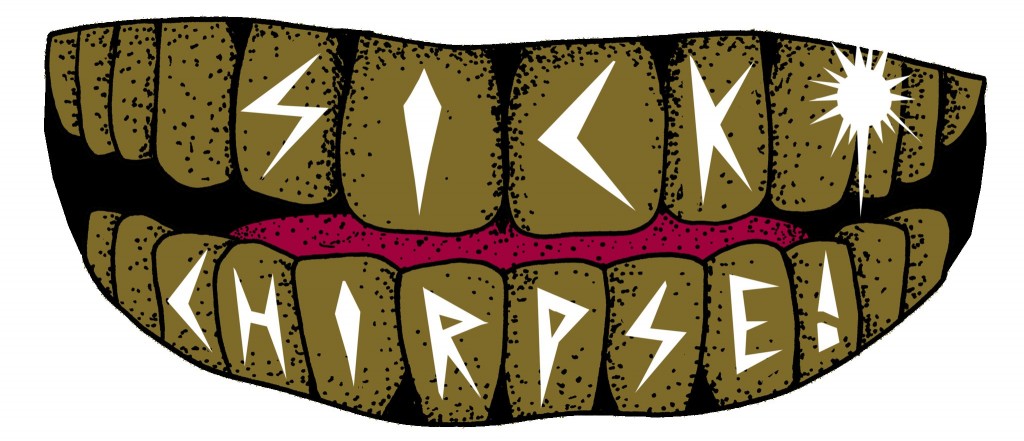 6)  Now, most people at university/college always end up at the same big parties/clubs whether it be your local Oceana or Jumpin Jak's or the keg party at Alpha Epsilon Phi – there's always a must attend party/club night that most of the people at your uni/dorms/course will be going to. This shouldn't be too hard for you to find out, but if it is just lurk some popular/good looking people on Facebook and they'll probably mention it somehow. Make sure you turn up. Chances are at least one of the girls you've been scoping will be there.
7) Once you've clocked her, don't go up to her straight away. Just have a few drinks, talk to your friends (make sure you have friends and they're laughing and having a good time – this is another indicator of value as the PUA's would say but in reality it just means you're a fun guy that people like being around, which hopefully you are) and keep eyefucking her or whatever. Hopefully she'll have clocked you and will be doing the same. If not don't worry, she will soon, even if she's just curious about the creepy guy who can't keep his eyes off her. This can work in your favour though if you back it up with some good chirpse.
8) When the time is right and you've had a couple of beers and are in the mood and it looks like there's a gap in her conversation head over and say something like 'Aren't you in my African Politics (or whatever) seminar? You were wearing a really nice cardigan the other day huh?/You made a really funny joke about the Sudan the other day etc etc. I'm the Sick Chirpser, nice to meet you.' Now, this is a good opener. You've been flirting with each other without actually talking for a while now, and this leads straight on to something you can talk about easily and openly – your course. Try and be funny, rinse some of the other people in the class/the prof or even the course, throw in a few negs, and generally appear confident. Just have a conversation. I can't really give you any tips on that; if you're a regular person you should know how to do this by now. If you're not maybe try it out on your roommate. It should be easier as you're in a club and slightly drunk. Maybe take her to the smoking area so it's quieter. The change of location is always a great way to start talking to someone as it immediately suggests confidence and all girls love confidence.
9) After a bit of this – considering you've already laid the groundwork in class – she should be warming up to you. I hate using PUA terminology but it really does describe it best in this situation – look for some IOI's (indicators of interest). These can include laughing a lot, her playing with her hair, touching you anywhere, if she mentions your girlfriend without knowing if you have one, she gives you a nickname etc etc. If you're not getting any of these, it's probably better to forget about it and move on. If you are though then it's time to close the deal. Depending on how confident you are this could go a couple of ways: either just kiss her when the conversation kinda fades out and it feels right or just say something like 'I think I'm gonna kiss you now' and lean over and kiss her. She'll be into it, don't worry.
10) Now's the hardest part. Any moron can kiss a girl in a club, but getting laid is a little trickier. Depending on what time of night it is and how hot the making out is, you've got a couple of options. If the making out is really good and there's a definite chemistry, there's a good chance and it's promising. If it isn't try and work on it. Otherwise just keep doing what you're doing, casually negging and flirting with her and it should work out. When you ask her if she wants to come back to yours, if she doesn't agree to it, try and get her to give you a good reason why she wouldn't. Depending on how you play it you might be able to convince her – bear in mind though that there are some girls that will never go back with a guy straight away so don't feel so bad about it if it doesn't work out. Having said that though I've been back to girl's places who have said they've never ever been back with a guy before, so I guess it's more about how cool you are to them right there and then and how much they want it. Or maybe they were just lying to me about that….In any case, if it doesn't work out don't let it get you down, maybe there's time to work on another target and there's always a chance she'll lay you next time. Maybe you really like her and actually want to go on dates with her. Probably not though. Keep working at it – there's a learning curve and before long you'll get there.
ALTERNATE ENDING – If it's still early in the night (or at whatever point really) when you start hooking up you could just suggest doing shots and getting wasted with her, but that's kinda trashy, is gonna cost you money and might gain you a lame reputation. It could also lead to you or her puking up everywhere, which isn't that cool either. Still, it's an option and could work out really well. Could.
So that's it for how to chirpse girls in college. Any questions, feel free to ask below. Keep checking back on Sick Chirpse for more semi-regular posts on chirpsing girls. If this article hasn't been any help to you then you are one lame dude, but you can always check out some pictures of Melanie Iglesias or Daisy Lowe to tide you over.