NEWS
This Homeless Man Just Got Sentenced To House Arrest

A homeless man over in Istanbul, Turkey, has been sentenced to house arrest after he was caught using and selling drugs. I'm sure you're all thinking what I'm thinking – how the fuck does that work?
Featured Image VIA
Well, 31-year-old Barış Alkan is reportedly not allowed to step outside of a confined public area near a city bus station, which was the area Barış listed as his address.
The prosecutor for his court case demanded that Barış would be arrested, but the Istanbul Fifth Criminal Court of Peace rejected the request and ruled for the, "application of a judicial control precaution by means of not leaving the premises." So yeah, house arrest.
Barış's lawyer, Oktay Özer, has said he is surprised by the sentencing:
This is not a situation that happened before. Our demands were rejected even though I conveyed my objections verbally and wrote later on. The person is sleeping outdoors. He doesn't have a residence, but there is a house arrest sentence against him. How is this going to be applied?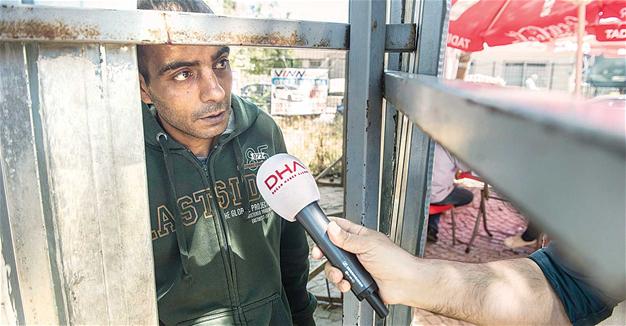 The answer to Oktay's question is that Barış has been forbidden from leaving the encircled area, which is also home to many other drug addicts, and the police are on constant duty to stop him from leaving. Here's what Barış had to say about it:
I don't have a home address and I'm staying here. Police are stopping me everywhere. If I go out, they say that it's a 'crime.' Even though I don't have a house, this is a street but I'm under house arrest.
That sounds like a complete and utter waste of police time and funding if you ask me. Either put the man in prison for a bit or let him be free. Sleeping rough is tough as it is, let alone being stuck in one little car park with a bunch of other junkies. Poor guy.
Still, at least he didn't get house arrest to the home that he had originally committed the crime to avoid. The same can't be said for this guy.