Duncan Bannatyne is getting plenty of grief at the moment following his treatment of a 12-year-old schoolboy who asked him for business advice over Twitter, but looks like he's keen to let everyone know that he's in a great mood anyway.
Featured Image VIA
He decided to share this photo of himself kissing his girlfriend Nigora Whitehorn, alongside the caption:
Good morning have a wonderful day. I know I will.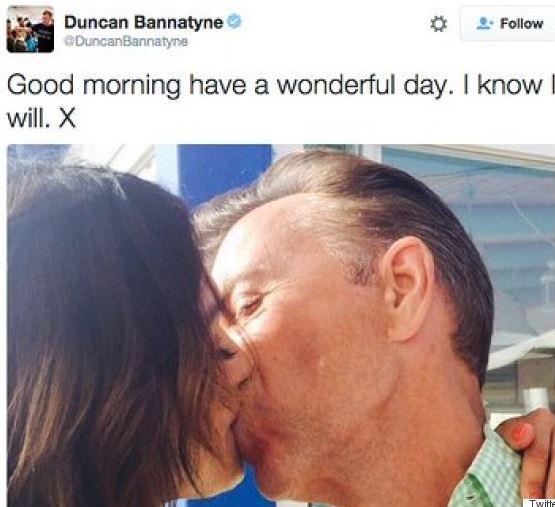 Here's how Twitter responded:
https://twitter.com/GarethJAnderson/status/678873910901940225?ref_src=twsrc%5Etfw
Come on Duncan, how could you not have seen that coming?
It's not the first time he's had girlfriend drama on Twitter either – he got mega passive aggressive a few months back when ex-wife Michelle Evans dumped him.