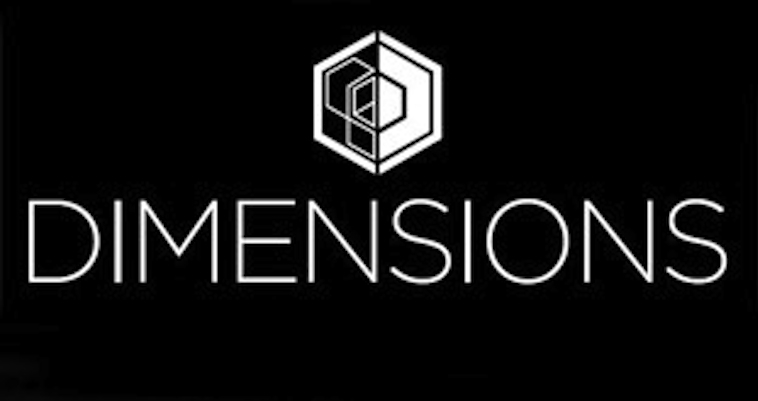 We already gave you a sneak peak at the Dimensions Festival in Croatia a couple of weeks ago where we hyped up their launch event in London, but we're here to talk about it properly now. Dimension Festival takes place the week after Outlook festival at the same location over in Croatia. And it looks beautiful over there and a lot of fun, especially if you like partying and doing drugs and having a good time and would prefer to do this on a beach rather than in a rainy, cold East London warehouse. I'm guessing that's everyone who reads Sick Chirpse, but in case it isn't here's a promo video which should sway you over.
The festival takes part in an abandoned fort over in Croatia, and is four days of partying on the beach, on boats and in the fort itself. You can stay in private apartments, hostels or you can camp and it's not even that expensive to get over there. The lineup is pretty insane too as you'll be grinding your teeth to the following artists. Take a deep breath:
2562 , Akkord, Alexander Nut, Amit, Andrew Weatherall, Anstam, Anxst, Apes, Arnaldo, Arszenik, Auntie Flo, Author, Axel Boman, Bane, Barker, Bebetto, Ben Klock, Ben UFO, Benji B, Blacksmif, Blawan, Boddika, Butter Side Up, Carl Craig presents 69 Live, Cassy, Consequence, Cymatic, David Martin, DBridge, Deadbeat, DJ Rum, Dub Phizix, Dyed Soundorom, Eddy Ramich, Electric Wire Hustle, Eli & Fur, Eliphino, Fatima (live), Floating Points, Four Tet Live, Funkineven, George Fitzgerald, Gold Panda, Henry Zest, Hint (Tru Thoughts), Huxley, Indigo, Iration Steppas, Jack Sparrow, James Fox, Jimmy Edgar, Jinna Morocha, Joel Mull, John Talabot, Jon Phonics, Joy Orbison, Jozef K, Juniper, Kassem Mosse, Kode 9, Koreless, Kozee, Kyle Hall, Legaspi, Leon Vynehall, Levon Vincent, Little Dragon, Locked Groove, Loefah, Lone, Lorca, Loxy, Machine Drum, Mala – Digital Mystikz, Marcel Dettmann, Mark Turner, Midland, Moodymann, Morgan Geist – Metro Area, Motor City Drum Ensemble, Mount Kimbie Live, Moxie, Mungo's HiFi, N>E>D, Nathan Fake, Nick James, Nordic Soul, Objekt, Pangaea, Pariah, Paul Spymania, Pearson Sound, Petar Dundov, Pinch, Planas, Portico Quartet, Pusherman, Reflec, Roman Flügel, Rough Fields, Royalty, Ruckspin, Rumah, Ryan Elliott, Sai, Samaan, Schrauff, Scuba, Seb Wildblood, Sei A, Seiji, Sergej, Shackleton, Shox, Sigha, Simbad, Slugrave, South London Ordnance, SP:MC, Space Dimension Controller, Surgeon, Synkro, Tessela, The Chain, Theo Parrish, Todd Terje, Tom Middleton, TOYC, Trikk, Untold, Versa, Visionist, Zed Bias
I don't know who half of these people are because I'm more into punk rock, but that doesn't change the fact that I enjoy a good rave and a good party, it just doesn't tend to matter as much who's playing to me at them.
JAYOU
and
Juma Phist
both seemed really excited about the festival and the lineup though and if one thing's for sure they're two of the biggest ravers I know so I think I can rely on them to know whether or not it's gonna be a good party.
Sick Chirpse
will be hitting up the festival and so should you. Check out more details about Dimensions festival
HERE
, and buy tickets
HERE
.
Sick Chirpse
will also be running a competition in the next few days to win a FREE pair of tickets to the festival, so stay tuned to the site to be in with a chance to win those.