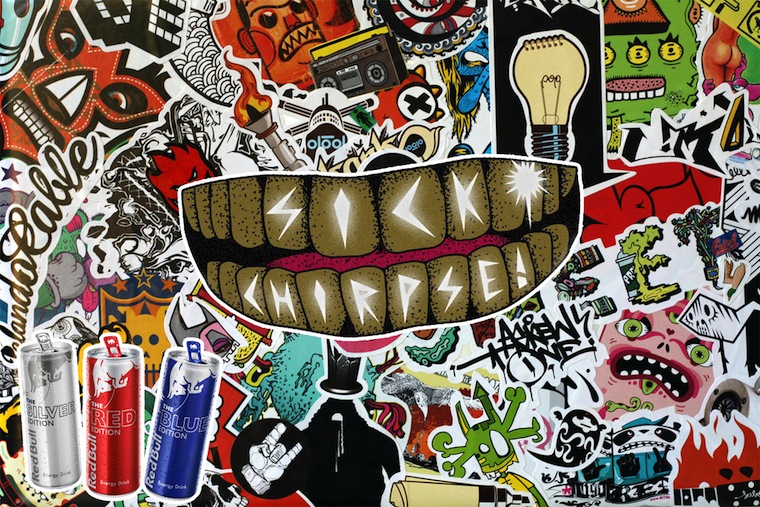 We want one of your awesomely creative people to put pen to paper and design the next iconic Sick Chirpse sticker just in time to launch it at our Sick Chirpse birthday party – we can call it your present to us!
Our friends at Red Bull are keen to get involved, and have offered the winner a £30 bar tab to spend at the Sick Chirpse 2nd Birthday Party, as well as 200 free Vodka + Red Bull Edition drinks for the first 200 people through the door. We'll also chuck you a Sick Chirpse t-shirt from our new drop, and a couple of guest lists for our party.
We'll be getting the winning sticker design printed as a 1000 sticker run which will be stuck all around the UK (and no doubt find their ways overseas to our buddies around the world). They'll be going out with all our t-shirt orders and given out to everyone at our October party. You'll practically be famous.
The spec is real simple – design us a sweet ass Sick Chirpse sticker! It must have 'Sick Chirpse' on the sticker, and must contain a combination of the colours blue, red or silver (just like the new Red Bull Editions duh!). The stickers can be ANY shape, but must be less than 10cm X 10cm.
Send your entries to info@sickchirpse.com before the closing time of 4:20PM on Monday 1st October. Do us proud!