VIDEOS
Church Reverend Pictured With Crisps On His Nipples During 4 Day Coke And Ket Bender

A church reverend named Paul Flowers has been captured on camera going on the unholiest bender of all time. During the four days he was caught doing lines of cocaine and ketamine and balancing crisps on his nipples with a group of rent boys. Jesus.
The former ex Co-op bank chairman and now suspended reverend was nicknamed the 'Crystal Methodist' during his initial scandal which unfolded a couple of years ago, when Flowers was secretly filmed counting money to buy cocaine and crystal meth.
Images VIA
However, after admitting he had sinned and vowing to turn his life around, it appears that the ex-reverend fell prey to his demons once again, as he was caught on film going on a weird crisp/drug-fuelled bender:
A rent boy who was at the party said:
There were a lot of drugs. He just doesn't seem to care. He just seems out of control.

He was flouncing around speaking really posh. There were about 15 people there and loads of drugs and alcohol. When I arrived he told me, 'I'll get you at some point'.

He was saying things like 'to good health' as he snorted something. There were drugs everywhere, ketamine, coke.

He was talking about how he'd been in the papers in the past. He was paranoid about photos being taken.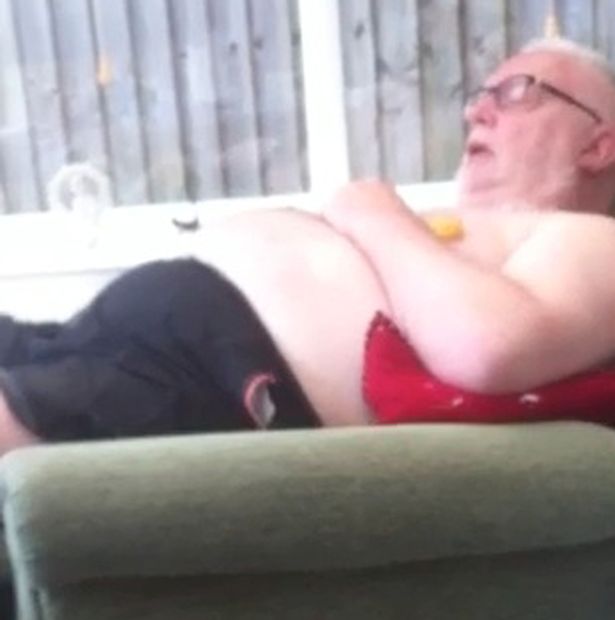 Following the party, Flowers went on holiday to South Africa and when he returned, he invited the rent boy back to his house for another party, this time to hang out in the hot tub. Flowers paid him £200 and he ended up staying there for four days.
There were a lot of rent boys, all around their early 20s, and a lot of drugs. People were coming and going all weekend.

Everyone was getting totally wasted. He was talking about getting a float in the Manchester Pride parade with a load of rent boys on it with him. He was also saying he has a guy who comes to his house to clean it naked.
Wow, this guy sounds like an absolute wrong'un. How he got into the church I do not know. Since the scandal made its way to the public domain, Flowers has spoken about rehab, as well as his "hellish" experience being exposed and he even did a stint at the Priory. Sounds like this guy is a bit of a lost cause. Maybe he could turn his life around by writing his memoirs – I bet they'd make for a colourful read.
For more of the same, check out this Roman Catholic priest who got caught on camera snorting coke in a house full of Nazi memorabilia.