FOOD
Weed-Infused Nutella Now Officially Exists

With marijuana slowly but surely being legalised around much of the developed world, it's only natural that we're seeing an increase in cannabis-infused food a drink around the globe.
Featured Image VIA
We've already had weed-infused coffee and weed-infused pizza, and now it's time to welcome weed-infused Nutella, AKA Chrontella.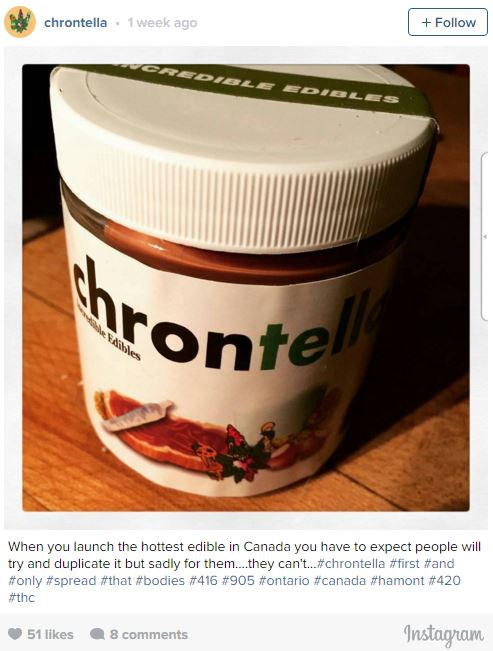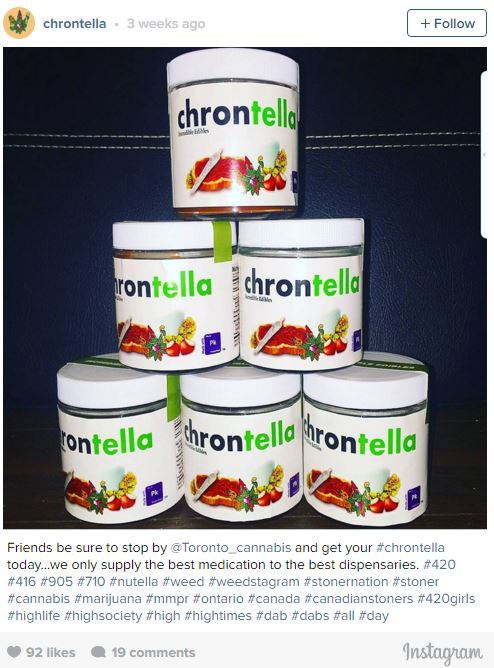 According to Vice, a small jar of the stuff costs $23 (£15.89) over in Canada, which is only enough for three servings and sounds like a bit of a bump really.
The people behind Chrontella also make something called 'Pif'; a weed-infused peanut butter and a Smokers strawberry jam.
It could be a while before cannabis is legalised in the UK though, so until then here's our run-down of five out-of-the-box munchies you could try when stoned.