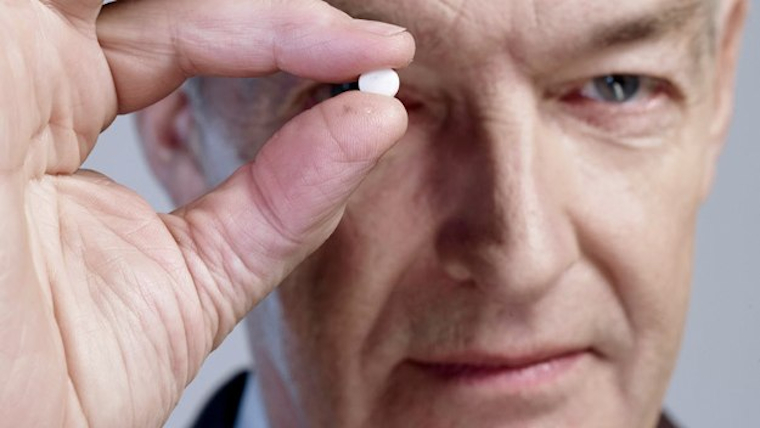 I don't own a TV like I've said millions of times before on Sick Chirpse but this was something I was thinking I might actually tune in for and might try and live stream on my desktop. Following on from their decisions to broadcast a live house party earlier in August (I don't know how we didn't cover that one because it sounds hilarious and hilariously bad), Channel 4 has now decided to broadcast two live events in which people do drugs, specifically MDMA.
Admittedly this sounds kind of fun to begin with – I mean it was funny in that episode of Six Feet Under when Nate accidentally took ecstasy at the dinner party and you see the headline and you think something along those lines might happen and it would be bare lolz watching some idiots doing MDMA and walk around being buzzed off their faces – but then you read a bit more about the show and it just sounds really, really boring and it's not even really what it's being marketed as at all.
Apparently the dude in charge is Professor David Nutt who is/was the UK's leading advisor on drugs policy before he was sacked for contravening government policy and he has stated that the trial is 'a scientific experiment' rather than a hilarious voyeuristic look at cranky old people doing MDMA. The volunteers are going to have their brain activity monitored before and after they take MDMA as they search for a dose that could be used to cure depression or at least help with it.
Whilst I find the intentions of this 'scientific experiment' admirable and useful, do they really need to be show on TV? Like I said the only reason anyone is going to tune in to this is in the hope that the crusty old volunteers start to look like these drugged up gurners and go off on one talking about shit from their childhood and their emotions and stuff like that. Nobody actually cares about these scientific results, it's just a way to justify getting people to do MDMA on TV without getting completely fucked for condoning it.
The volunteers taking part are a former MP called Evan Harris who recently lost his seat for Oxford West and Abingdon in 2010, journalist Lionel Shriver, actor Keith Alle. a female vicar and SAS hero Phil Campion. Yeah, with the exception of Keith Allen (just) I don't know who any of them are either. It might have been fun watching some minor celebrities gurn their faces off and talk about their problems – kinda like Celebrity Big Brother on drugs I guess – but these guys make Z listers like whoever is on Celebrity Big Brother this year look important and interesting.
The more I read about it the more it just sounds mind-numbingly boring, it's like they've given it an exciting title like 'Drugs Live: The Ecstasy Trials' hoping that people will tune in on the basis of that and not even look to see what the show is actually about. Turns out that people won't actually be taking ecstasy live on the show but all this has been filmed in a hospital or some shit previously and they've conducted all the tests ages ago and it sounds super boring. I mean maybe some of these guys might chat some shit at the camera about their feelings or whatever, but when you get lumped with a guy like that at a rave or a party all you end up doing is smoking cigarettes and trying to catch someone's eye so you can get the fuck away from them, and this is probably when you're buzzing too or at least drunk/fucked up. This time you're just gonna be bored shitless and change the channel I imagine.
The LIVE part of it comes from the fact that following the footage of the experiment or whatever there's going to be a LIVE studio debate about drugs. Wow. That sounds even more boring than watching some people that nobody has ever heard of do base amounts of MDMA and get subjected to scientific experiments. Sign me up now. If you actually want to watch some idiots gurning their faces off maybe just tune in to one of those idiotic shows like Booze Britain or Club Reps or Ibiza Uncovered or Sex, Sun and Suspicious Parents or any one of those identikit shows, because that pretty much happens every week and will definitely be a lot funnier than this show, I can guarantee that. If you actually want to watch this crap (or maybe you're interested in the science which is kinda cool) then it's on this Wednesday and Thursday at 10pm.