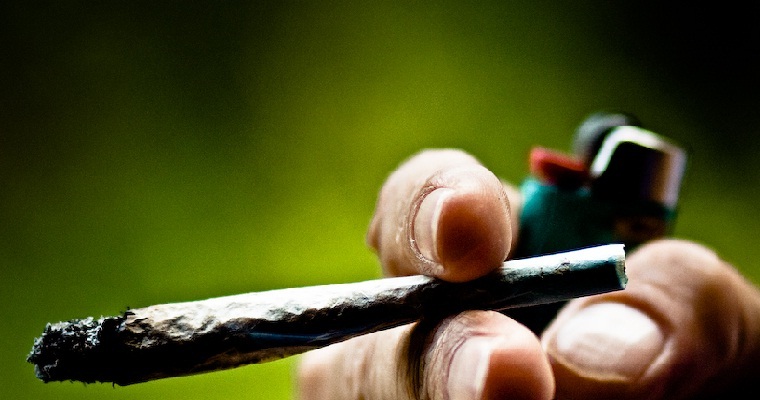 I'm sure anyone interested in Cannabis culture read the various articles and reports on the latest study to be published on the drug's effects, or rather, the latest attempt by the press to gorge themselves on the fear of ill-informed parents and nervous but curious teenagers. Quite frankly the interpretations of the study, carried out over a generation in New Zealand, have been laughable. Three things sell papers; impending doom, drugs, and manipulated statistics, so obviously the broadsheets had a field day.
The study has simply shown that use over the age of 18 does almost nothing to bottom-line intelligence, and that the drop in IQ is at a maximum of 8 points for even the heaviest smokers, which is the same drop we might get from smashing down 10 pints of Stella every couple of days, or watching marathons of Jeremy Kyle berating freaks and tramps. The notion of IQ is also debatable, being as it can be divided up into numerical, spatial, verbal, and so on. However, these points have already been made.
The intention of this article is to bring to people's attention a much bigger threat to our IQ and that of our children. It is a threat that has effects well past the 18 year threshold adhered to by Cannabis, and it is much more common among young children than the frequent smoking of potent kush. I am talking here about vegetarianism.
It is biological fact that a deficiency in Iron, among other minerals, and essential amino acids can cause not only the deterioration of the body, but can cause a sharp decrease in mental ability. The brain needs these chemicals to work effectively, and their most plentiful source is red meat. With such concrete scientific knowledge that their IQ points could be affected, it is difficult to see why people still continue to be vegetarian. I find it quite frankly offensive. Unlike smoking cannabis as a lifestyle choice, vegetarianism is forced upon many young children and teenagers, either by parents, religious doctrine, or obsessively pious, guilt-tripping hippies. Also unlike Cannabis smoking, the drop in IQ felt from a decreased intake of amino acids, oils, fats, Iron and Calcium can be felt at any age. Finally, unlike Cannabis use, vegetarianism is just a nuisance; I've never had to ask for a different meal, or had to phone ahead to a BBQ to see if they have salad and corn because I'm a chronic smoker. The closest thing to this sort of bother I have caused due to ganja is making someone drive me the garage at half 2 for a hotdog.
When we see the anaemia, the weight loss, the difficulty sleeping, and the fall in testosterone production we get from vegetarianism placed alongside its adverse effects on mental capability, it seems a bad choice to make. When compared to the treatment in the media of studies on the evils of Cannabis, which has to my knowledge far fewer health effects and, like vegetarianism, holds many benefits, along with being unarguably the more fun of the two lifestyles, we may well ask why this study has not been forced more into the public forum. The answer is because you can't scare anyone with vegetarianism; you can't convince a parent their child will be unable to read if they try a spliff. You don't sell papers by telling the truth to the vulnerably ill-informed.
Recommended further reading: Marijuana Benefits