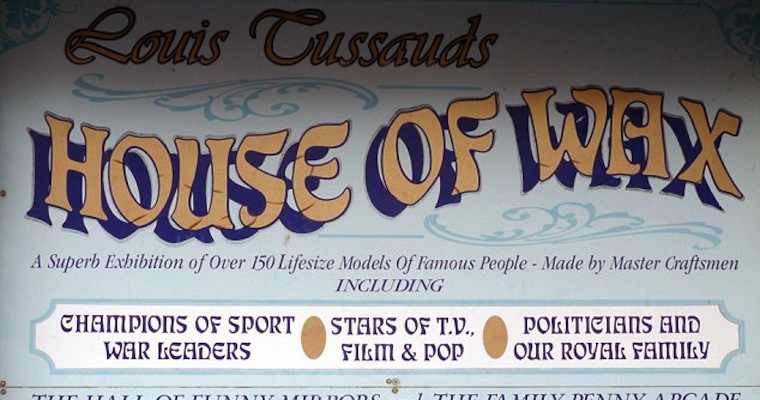 A waxworks museum dubbed 'Britain's worst' is facing closure after as elderly owners can't find anyone to take over.
Louis Tussauds (probably no relation to Madame Tussauds) has been open since 1955 and features waxwork models of famous celebrities that were made in the 1970s and 1980s. The thing is, the waxwork models are shit. They look like more of a joke than anything. The price to enter the House Of Wax is £5, and it's reported that people travel from all over the country to see how shit the waxwork models really are.
Unfortunately one of the elderly owners took ill earlier this year and so they are seeking someone to buy the museum from them and allow it to carry on it's legacy, but finding a potential buyer is proving difficult.
Here's a photo collection of the wax models so you can see how shit they really are and catch some lolz trying to work out who each one is meant to be because we don't have a fucking clue. Enjoy: