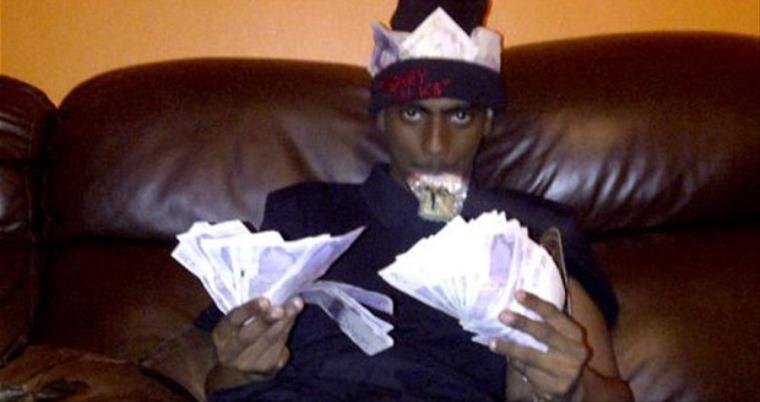 According to The Telegraph, 19 year old Ayub Hagos has been dubbed 'Britain's Dumbest Criminal.
Hagos' flat in Southsea was raided in October 2011, and the police found 11 wraps of heroin and 23 wraps of crack cocaine. That's a combined total of £1500!
Hagos denied any knowledge of this stash, until they discovered a load of photos on his mobile, where he had posed with his money, guns, knives, and drugs.
…strangely enough, he pleaded guilty.
Matthew Lawson, prosecuting: "The crown would certainly say it's an overwhelming case. The photographs are such that the defendant would have had difficulty in disassociating himself with the drugs."
Alexander Thompson, defending: "He took the photographs as bravado to make himself more important in front of his peers. It's incredibly naive for a sophisticated drug dealer to have these sorts of photographs on his phone."
Judge Richard Price, sentencing: "You came down from London with class A drugs, crack cocaine and heroin to sell in this city. You are more than a street dealer, you are a supplier to those who sell on the streets. I am entirely satisfied that in all the circumstances of this case you played a significant role."
He was jailed for three-and-a-half years.