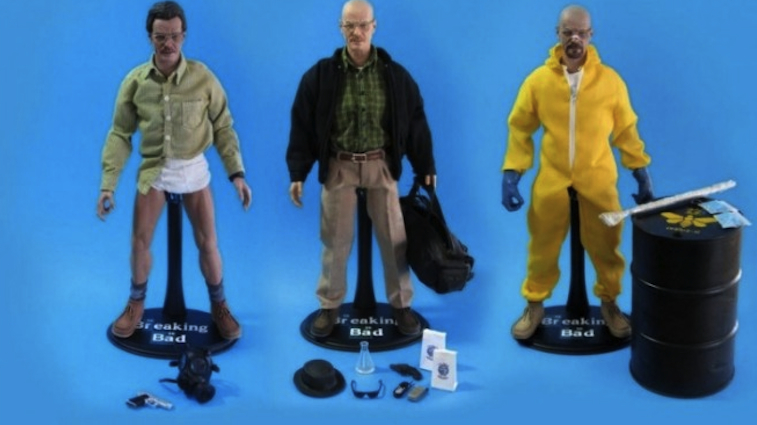 I think it's fairly well documented on Sick Chirpse that we really like Breaking Bad. Well I do at least, I'm not sure what television Tourist spends his time watching as he never seems to be up to date with any of the cool shows that I spend my time watching. I'm pretty sure he likes Million Pound Drop actually and I think he tuned into that stupid live drugs show on channel 4 last week, but I don't know what else.
Breaking Bad is dope though and most people know that and these Walter White action figures are pretty cool (apologies about the low res image at the top but it was the only one I could find with all three of them in it). Sure, it's a shame that there isn't a Jesse Pinkman action figure as he's obviously everyone's favourite character but it's still pretty awesome that someone has even bothered to construct these and make them so relative to famous moments from the show. That someone is a sculptor called Trevor Grove who lives in California and apparently loves the show so much that one day he just decided to sculpt the Walter White Action figures. He sculpted Walter's head out of wax (this took him a week!) and then scoured ebay for old toy parts to make the bodies out of. After this was done, Trevor finally got a couple of friends to help him paint them and voila, there are now a bunch of Walter White action figures with him in various costumes holding various props. Pretty awesome huh?
☛ More: Think these are cool? How about these Breaking Bad Valentine's Day cards? 
The story doesn't end there though, as Trevor Grove posted pictures of them on his DeviantArt account and a couple of months later someone from the writing team on Breaking Bad actually emailed him to say that everyone on the show loved them and to thank him for making them. Trevor replied and said that he loved the show so much that he would love to give them to Vince Gilligan as a gift (Vince Gilligan is the creator of Breaking Bad) and he was invited out to the set of the show to meet everyone and present them in person. Apparently Vince Gilligan is an avid collector of action figures and knick knacks (re: crap) and was stoked to receive them and they now sit somewhere in his 'private collection,' which could mean anything from them being on his mantelpiece to being lost in a shoebox somewhere. Still, it's a pretty heartwarming story and the action figures are pretty cool, right?
Here's a bunch of pictures of them. Oh yeah, and it looks unlikely you'll ever be able to buy them unless maybe you track down Trevor Grove and ask him to make one especially for you, it would probably cost big bucks though: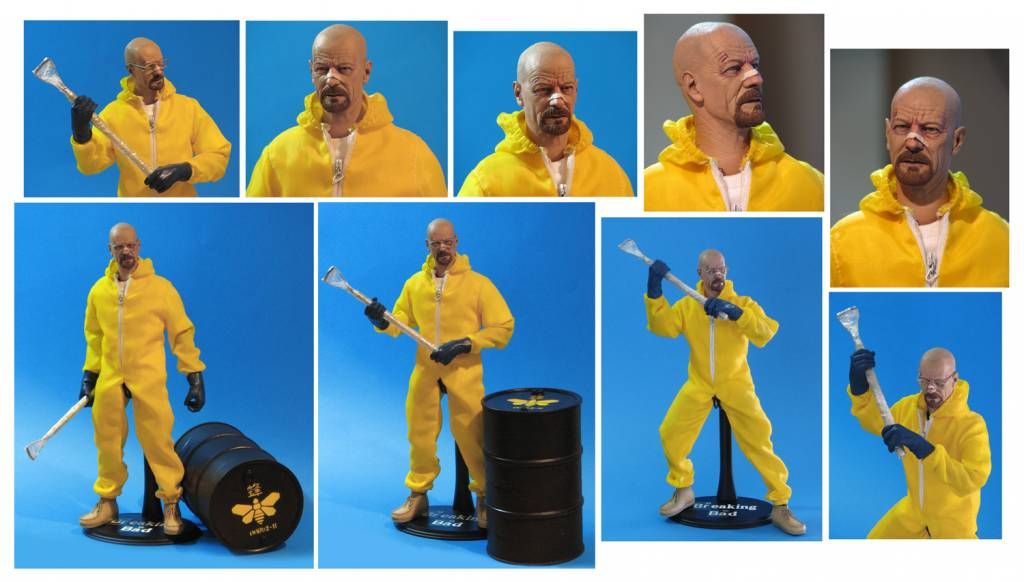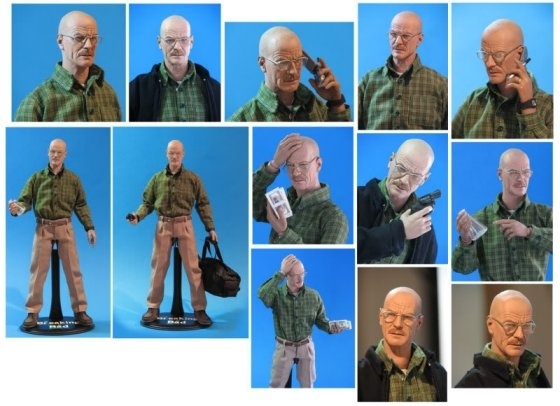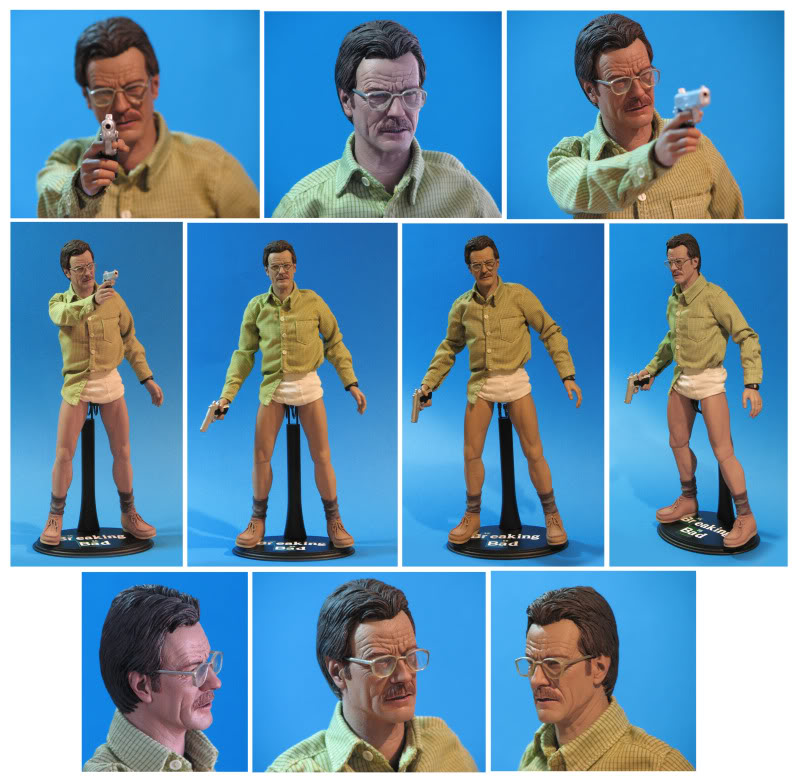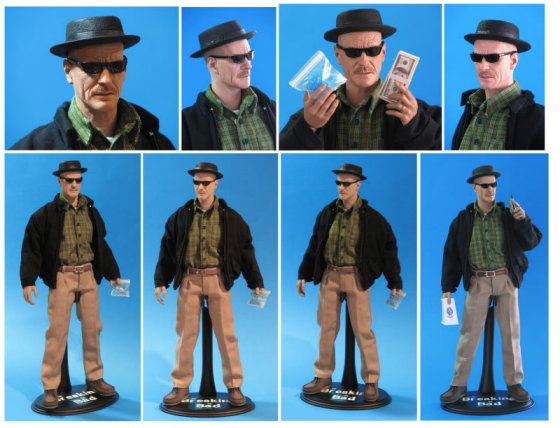 More cool Breaking Bad stuff:
LEAVE A COMMENT