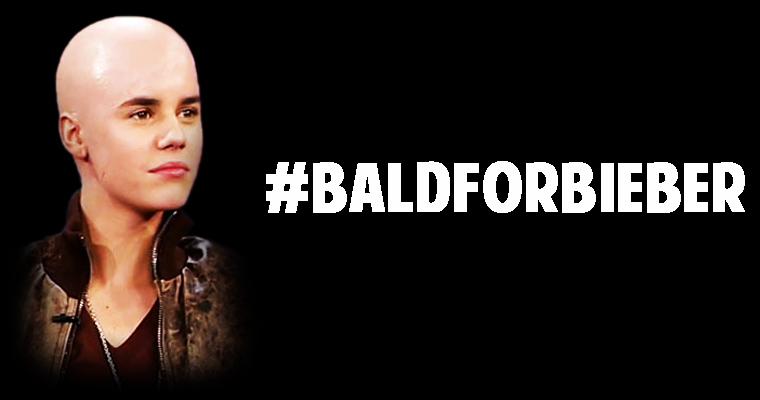 #BaldForBieber is tonight's trending topic.
A group of trollers (that some say are linked with 4chan) set out to prank the internet by blagging to everyone that Justin Bieber had cancer and the best way to show support would be to shave your own head. And you know what? A load of stupid fucking numb-nuts actually bought it and shaved their heads. A lot of girls did this. God. Help. Us.
The #BaldForBieber prank started when someone Photoshopped a Tweet from Entertainment Weekly stating that Justin Bieber had been diagnosed with cancer and spread it around the web: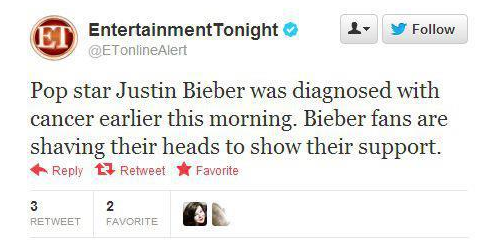 The tweet also said that Bieber's supporters should shave their heads which was also backed up by a Photoshopped tweet and Facebook status from the man himself: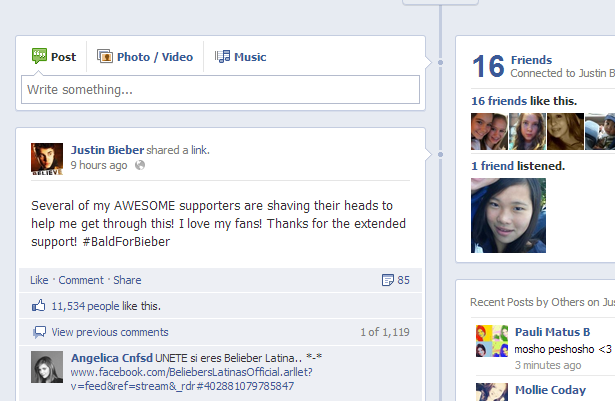 This was then followed by a string of fake Tweets from celebs such as Kanye West, Justin Timberlake, Lady Gaga, Chris Brown and Justin's own girlfriend Selena Gomez: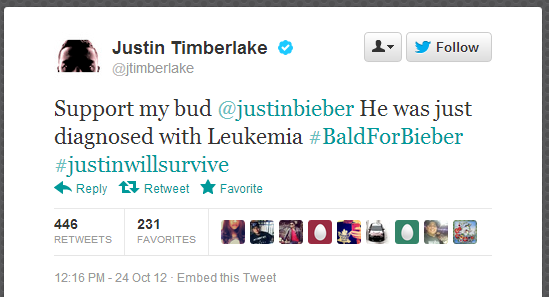 Lol.
So with these tweets being spread round the internet at a rapid rate, a website popped up with a video of a some kind of fundraising hair shaving event at a radio station which was made to look like the official BaldForBieber launch. Guess what happens next… oh yeah of course, hundreds of boys and girls start shaving their heads and posting it on Twitter with #BaldForBieber attached.
Here's the video from the radio station and some photos videos of fucking idiots who have actually fallen for this.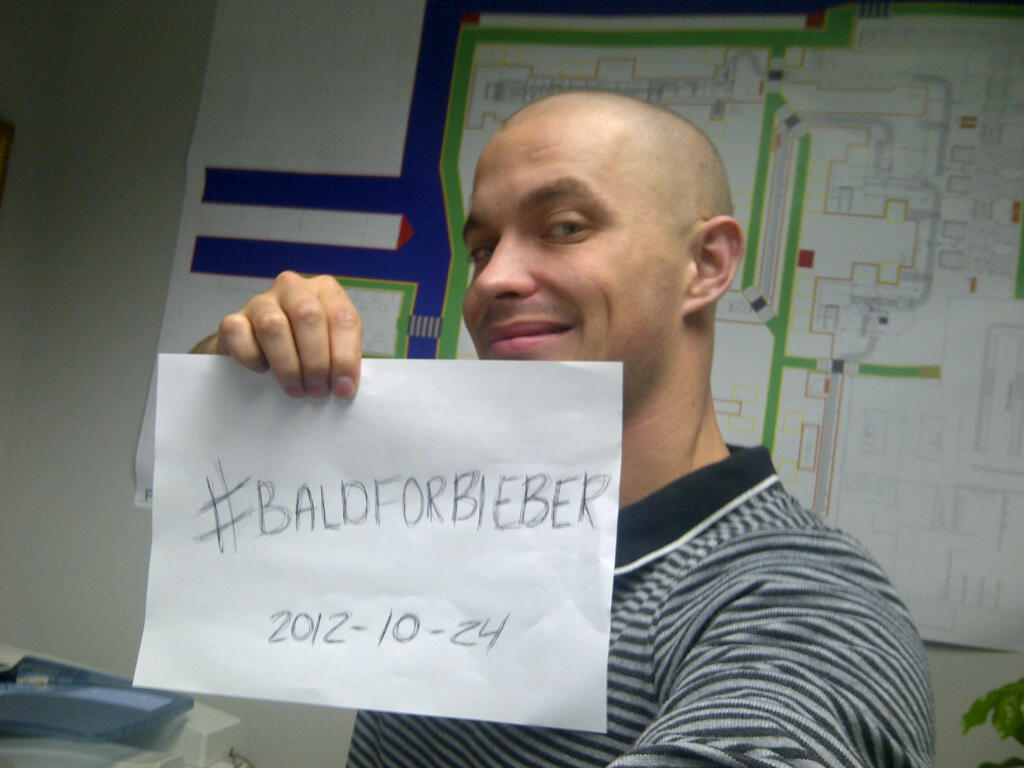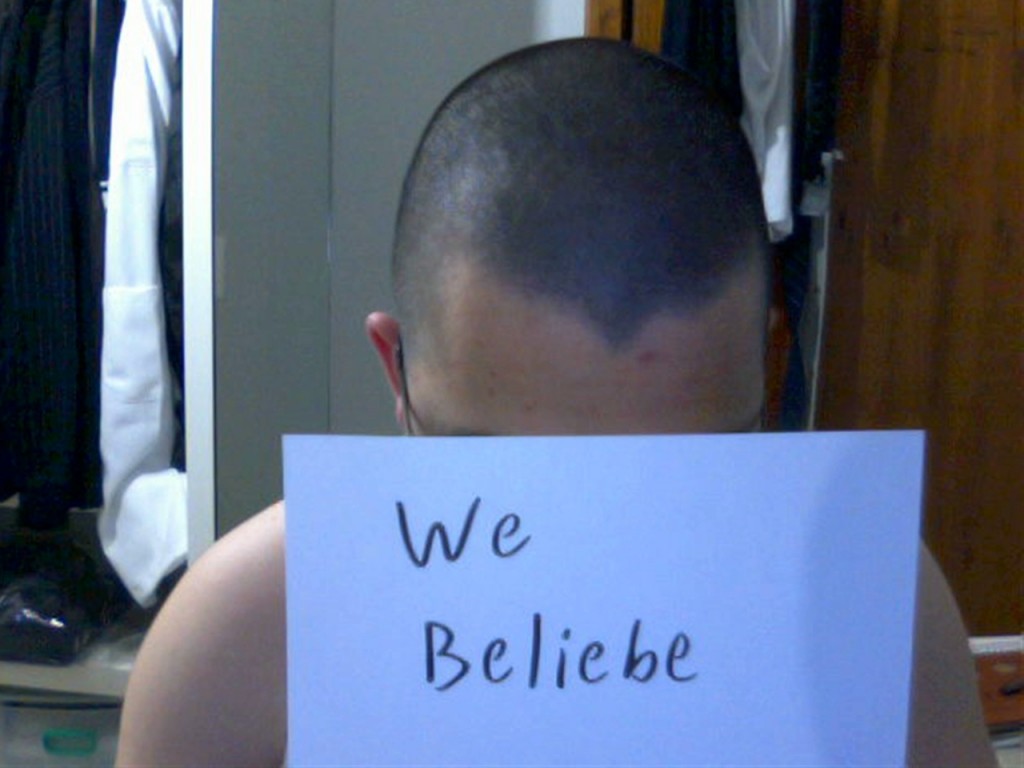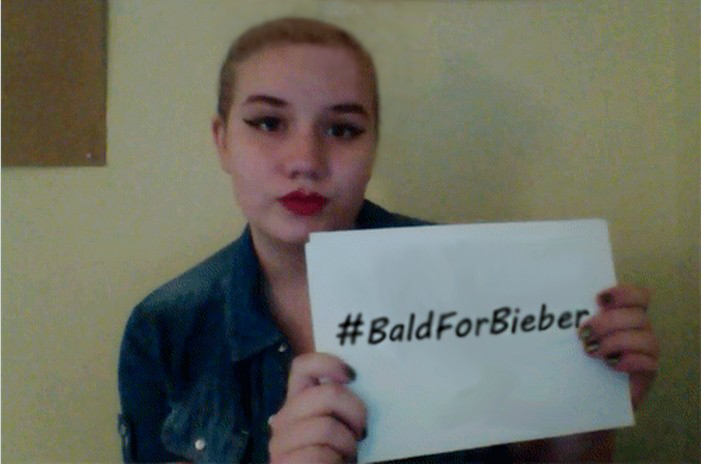 Even Matt Damon has shown his support: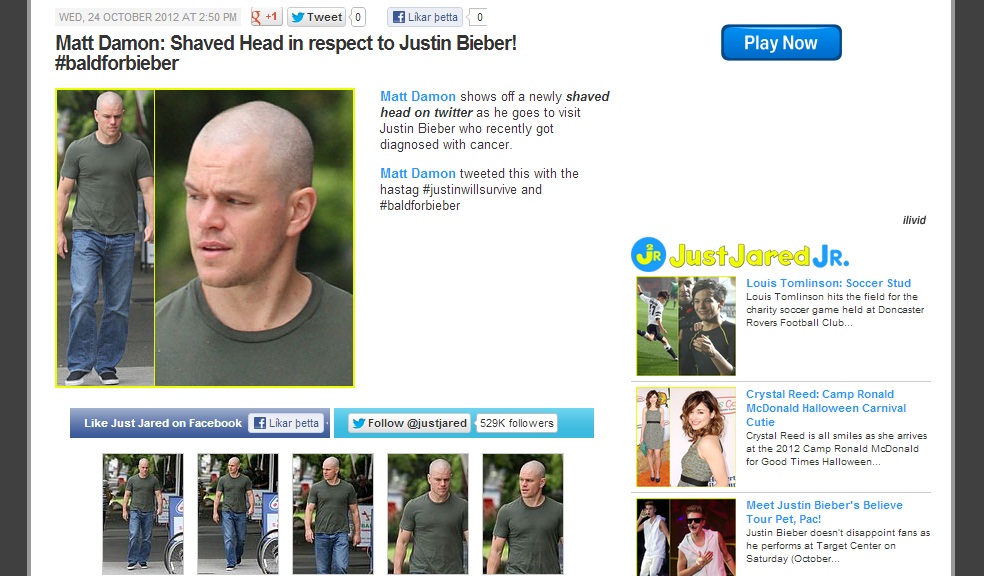 ☛ More: Justin Bieber Nude Photos Leaked!
☛ More: Justin Bieber Throws Up On Stage
☛ More: Justin Bieber Gets a Shit Tattoo