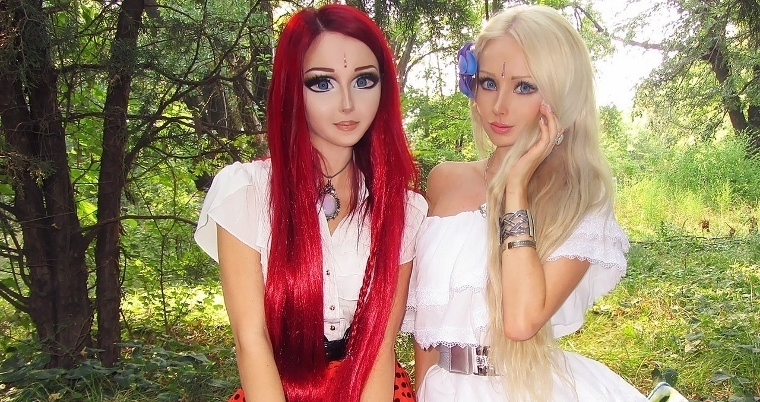 I'll be honest with you. I think anime is shit. I've never really managed to get into it properly (all of us blokes have heard that one before) and the popularity of it all kinda confuses me. I mean, like, what the fuck is it? One of my boyz is mega secretly into anime and he would basically sell his cock for the rare stuff so I suppose it's a bit like a nasty drug addiction. Except you don't have to worry that much about sharing needles. But every time I've tried to watch anime, I've thought to myself 'what the fuck am I doing?' as my future life replaces my vision of the cartoons on the TV screen: alone, fat, greasy, shagging a blow-up sex doll. So I turn the shit off and do something productive like take the rubbish out or go for a smoke.
But this girl is into anime so much that she's made herself look like an actual anime character. It's freaky as fuck. She's got the bright coloured hair, the pale skin and the trippy massive eyes that most blokes who are into anime wank over every night. Fucked up. Her name is Anastasiya Shpagina and to make it worse, she's best friends with the girl who's a real-life Barbie doll (who seems equally as fucked-up). The duo are pictured together above, but here's some more, which you can find on Anime Girl's Facebook page, to give you nightmares.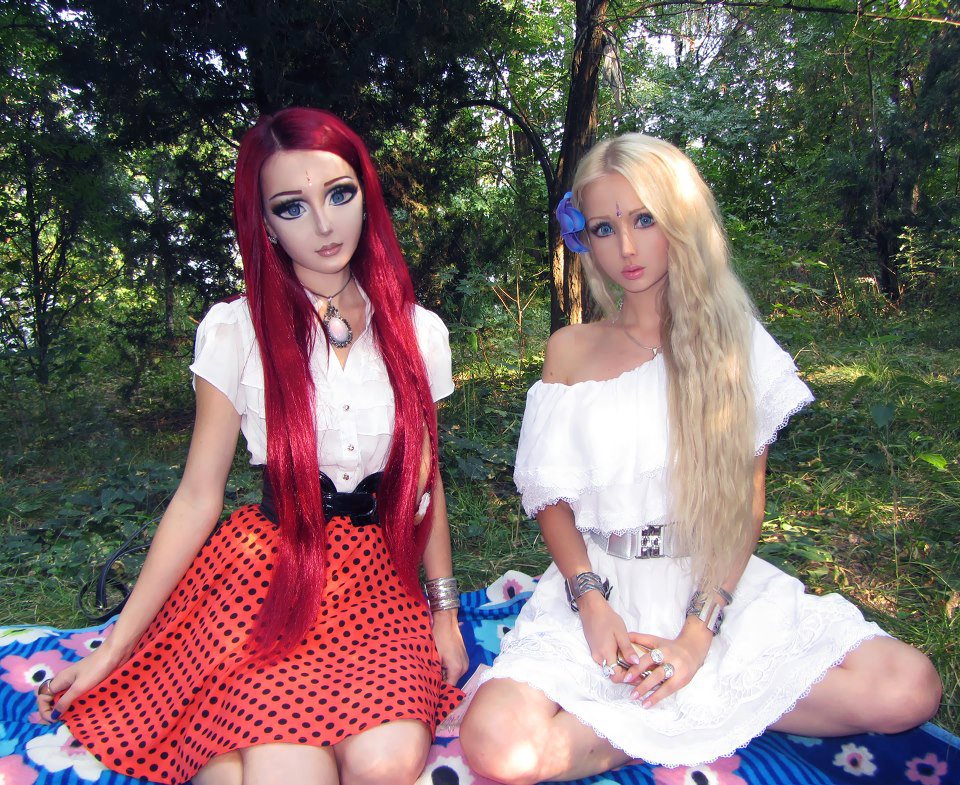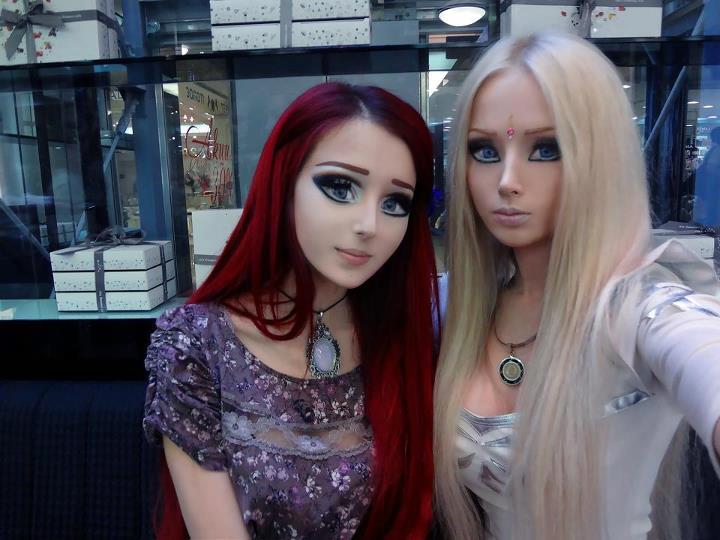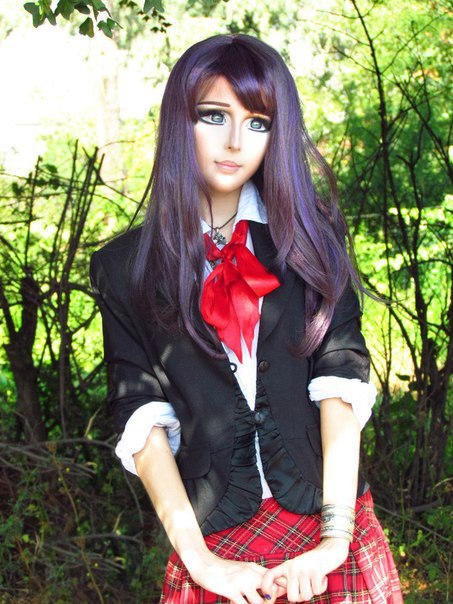 Anime Girl spends half an hour every day putting make-up on each of her eyes and she uploaded a video to her pretty popular YouTube channel, of her putting the make-up on. It's close to a million views which begs the question: WHO THE FUCK ARE YOU PEOPLE, REALLY?! The whole thing freaks me out and I'll probably have to have another smoke tonight just to get off to sleep. Oh well.
Check out the video below to either a) get your rocks off or b) become scared as fuck or c) wonder where the human race went wrong.