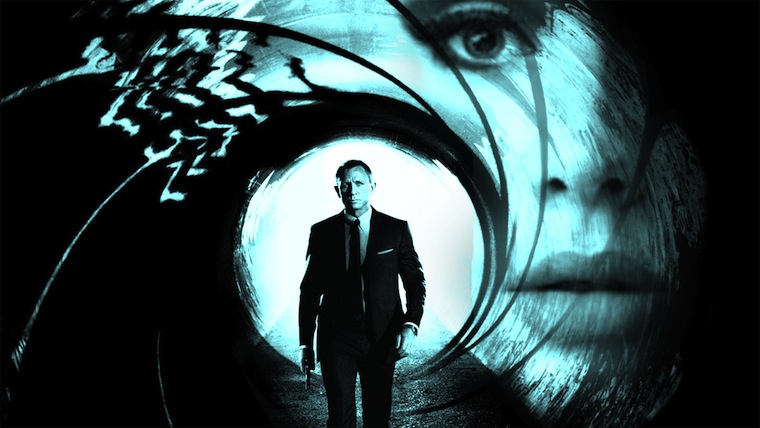 Wah wah wee wah! Man I love waking up to new music, I also love waking up on a Friday, so today was super duper frickin awesome when I woke up and heard this new Adele track AND realised it's Friday. SCORE.
This is Adele's latest release, and is a pretty epic release at that.  This week is the 50th anniversary of the Bond series, and Bond fans will be celebrating world wide with Bond movie marathons and N64 Goldeneye tournaments galore. Sky are showing all the bond movies in HD which will be glorious news to cannabis dealers all over the country.
Skyfall is the latest addition in the James Bond legacy, with Daniel Craig once again playing the 007 agent. I have to admit that when Craig first stepped up and took over from Pierce Brosnan I wasn't a huge fan, but yes, he has grown on me (no homo) and I for one cannot wait for Skyfall's release on October 22nd.
Adele has done a fan-fucking-tastic job with co-writing and solo singing the theme tune for Skyfall. In true bond music style, the track is an Orchestral creschendo of strings, drums and Adele's oh so glorious voice. Grab your coffee, put this on volume 8, get to 4:15 and try and tell me you haven't got goose pimples and make that kinda face that is saying 'ooo, wow'. Seriously, 4:15, it's the one. Check it: